Okay. So once again, I've been MIA for awhile. And, I'm just checking in now because I will be disappearing again, for quite awhile. Like probably until the middle of July. We are leaving tomorrow to spend a week in Idaho (good bye 100+ degree heat!!) before my baby brother's wedding. And then when we get home, I'm throwing one of his receptions here and then off to Girl's Camp. Busy, busy, busy!!
Today, while wasting a bit of precious time, I stumbled across this super fun blog,
Whispering Sweet Nothings
. She has started a directory of Bloggers Coast to Coast, so you can see where other bloggers are in relation to where you live. It's kinda fun!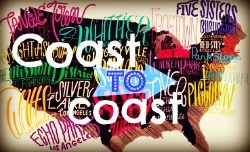 So head on over and find a few fun new blogs anywhere across the country! I've already stumbled across a few new ones from bloggers right in my own backyard! :)