Okay...I am "officially" on maternity leave for a bit! In fact, as I'm typing this I am timing contractions and hoping to go to the hospital soon. I hope you enjoy all the guest bloggers I have lined up for the next few weeks. Be sure to check out all their cute blogs and give them some love! And a huge thanks to all the ladies who are helping me out!!
-------------------------------------------------------------------------------------------------------------------------
Hi! It's Jilly. I am SO excited to be guest posting here today. Alyssa was one of my first friends when we moved to our new house a few years ago, and I am tickled pink that she is finally having a sweet little girl join her family soon!
A little introduction to me…I have been married to my hubby for 10 years. He is a podiatry resident. We have 7 year old TRIPLETS. Yes, you read that right. TRIPLETS- 2 girls & 1 boy. On my blog I like to write

about TV characters that annoy me, home & craft projects, recipes, and anything else in my crazy life that tickles my fancy!
Today I'd like to share with you the Top 5 Ways to Help Out a New Mom. As a mother of triplets I needed a LOT of help when those kiddos came home from the hospital! I wouldn't have survived without help from my sweet husband, friends, family, and people from my church.
#1- Don't be shy. Give her a call, ask what you can do to help, and be willing to do whatever she needs. It might even be something seemingly silly, like running an errand, watching the baby while she showers, or cleaning her bathroom. Don't be afraid to see a need & jump in to help.
#2- Be understanding. Sometimes as a new mom it's hard to ask for help, or you might be so sleep-deprived that you just don't want to see anyone. That's ok. If the new momma doesn't want visitors, don't feel offended. Try another day, or leave an encouraging note on her door. Figuring things out when you're a new mom can be difficult sometimes.


#3- Bring her a meal. And, it doesn't always have to be dinner, either. Bring over stuff to make an easy breakfast (bagels, cream cheese, fruit) or lunch (rolls, lunchmeat, cheese), or an assortment of snacks. People have to eat breakfast and lunch, too! And, the snacks are important, too, especially if she is nursing.
If you want to coordinate dinners for her there is a great website called TakeThemAMeal.com. People can sign up with when & what they're bringing, so everyone's on the same page & not bringing the same casserole 3 days in a row! And, it sends a reminder e-mail the day before you signed up to bring the meal, so you don't forget. Easy peasy!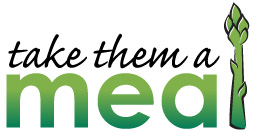 #4- Save the advice. Sometimes it's tempting to give the new mom a ton of information, but it's not always welcome. In fact, it can be down-right overwhelming! If the new mom asks for advice, then feel free to share, but just remember that every child and every parent is different. Not every method works on every child. Let her figure out what's best for her child, and don't get offended if she doesn't take your advice.


#5- Be a friend. When swimming in the sleep-deprived haze of new-mom-dom it is easy to lose yourself and feel pretty non-human! Let your friend know she is not alone, and give her a chance to socialize. Go on a walk around the block with her, send her a funny postcard, bring her a package of her favorite candy, send a light-hearted text or e-mail, etc. These RAOK will brighten her day.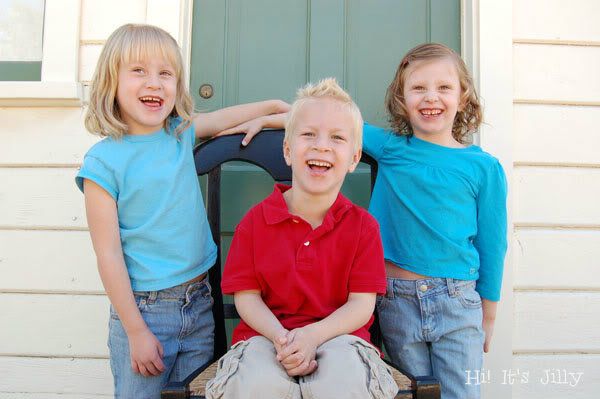 I hope some of these tips helped! I know the new mom in your life will appreciate any help you can give her! And, if you are a new mom yourself, feel free to share this post with any well-meaning friends and family who want to help, but don't know how.
Thanks again, Alyssa, for having me guest post on your blog today! I hope your little one arrives without any complications, and I wish I could see her in person!
For more excitement from my house, follow my blog at Hi! It's Jilly

, on

Facebook

,

Pinterest

, or

Twitter

. See you soon! :)